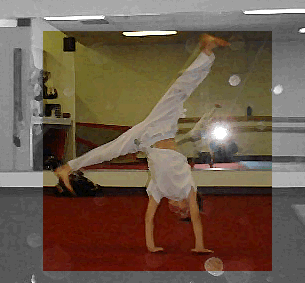 At The Ultimate Capoeira, our children's programs are second to none. We teach our students using a basic philosophy of positive reinforcement to build Self-Esteem, Confidence, Discipline, Positive Attitude and Values. We realize that although the ability to defend oneself is important, there are far more important benefits to gain from involving your child in our martial arts program.
That's why our unique method of training is fun and is designed to:
Teach the Importance of Strong Values & Good Character

Instill Respect for Themselves & for Others

Build Self Confidence & Self Esteem

Improve Self-Discipline & Concentration

Instill A Positive Attitude
By embodying the above principles into our children's classes, The Ultimate Capoeira has made a strong commitment to the development of today's youth. Starting at ages 4 and up, our specially structured programs will improve your child's performance in all other sports as well as improving study habits and concentration, not mentioning flexibility and coordination.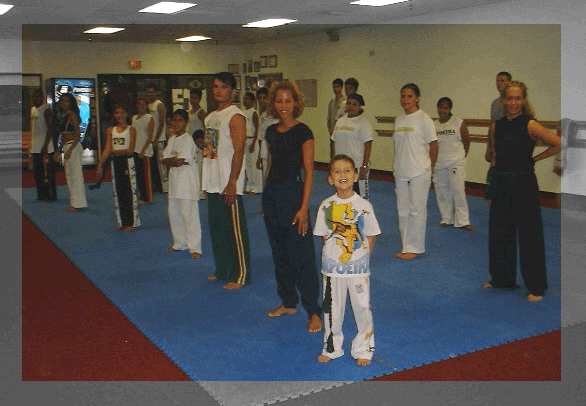 We believe that developing and maintaining a sound body and mind are critical to getting the most out of life. In our adult programs you will experience a unique approach to self-defense and exercise that benefits both the body and mind.
The Ultimate Capoeira offers exciting adult programs designed to help both men and women of all ages reach their goals. By offering such an innovative martial arts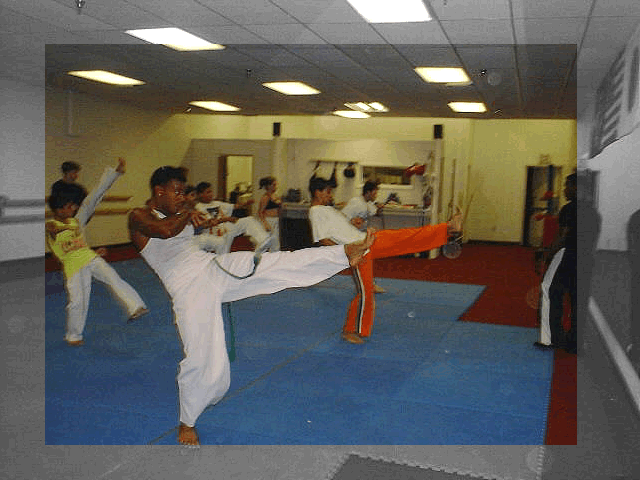 environment to our students, we have something to offer everybody. Whether you prefer the dynamic and acrobatic moves and techniques of Capoeira or the high energy, heart thumping workout of Capoaerobics®, we have something to offer for everyone.
Our program includes isometric and dynamic tension exercises designed to strengthen your body. Your flexibility will be enhanced through a gradual process of safe and easy stretching. Breathing and concentration exercises will sharpen your senses and reflexes while allowing you to relax from the stresses of everyday life. This unique combination of body and mind exercises is the key to increased energy, self-discipline and fitness for a longer, healthier life.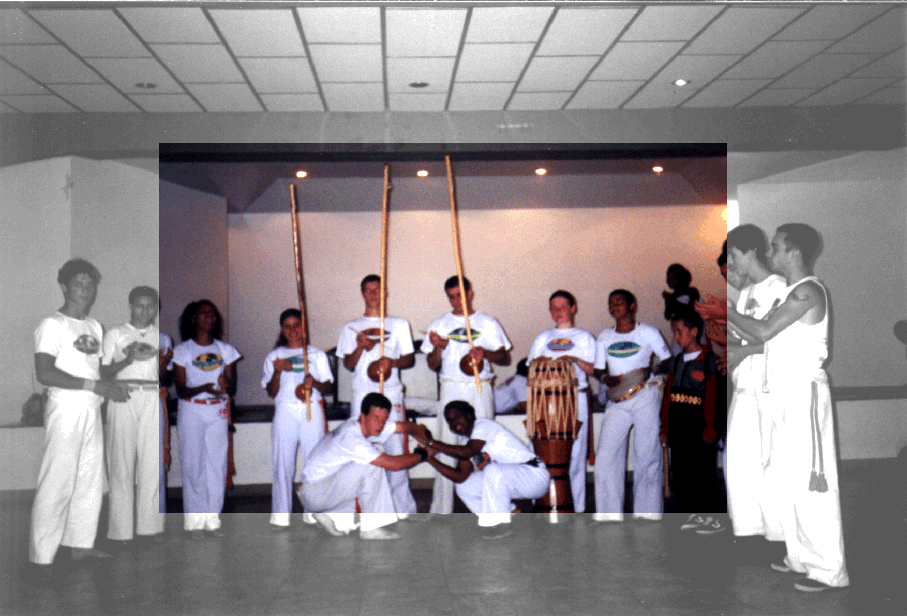 Capoaerobics
®
is a high energy, exciting, fun workout that has been recognized as the #1 calorie burning workout. It combines the energy and excitement of aerobics with Capoeira techniques. This action packed 60-minute workout will improve your cardiovascular system, increase strength, flexibility and reduce stress. There's no physical contact (except with the bags), you wear regular workout clothes & shoes and no experience is required. Everybody works at their own pace so people with varying levels of fitness can all participate. Many styles of fitness kickboxing taught are basically aerobic classes with a couple of kicks thrown in. The classes at Ultimate Capoeira will teach you actual Capoeira techniques with the music and high energy
of aerobics. Capoaerobics
®
is your best defense in the fight against fat!